TEAM POWERFUL
Zeus
Poseidon
Hades
TEAM WARRIOR
Ares
Athena
Hephaestus
TEAM CHARMING
Apollo
Artemis
Hermes
TEAM DRAMATIC
Demeter
Aphrodite
Dionysus
RULES:
You can guess only once. If you guess for the second time, it will not be counted.
Do not refer the original picture to find the difference.
Mention your godly parent after you've guessed.
I will post everyday at 04:30 pm to 05:30 pm IST.
What's wrong with Silena Beauregard?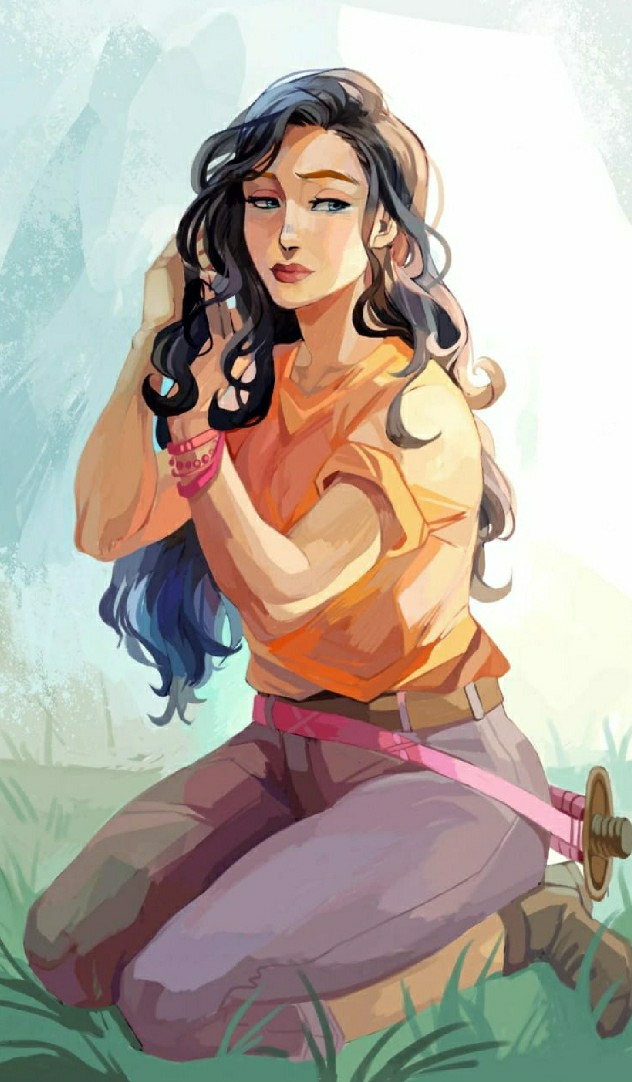 SCOREBOARD:
TEAM POWERFUL: 1 point
TEAM WARRIOR: 0 points
TEAM CHARMING: 0 points
TEAM DRAMATIC: 1 point
Answer: Her eyebrows are brown, but they're supposed to be black.