Athena is a goddess for men, but Artemis isn't a feminist either
So after a long time of writers block, I decided to take up this topic: Athena is a goddess for men, but Artemis isn't a feminist either.
-------------------------------------------------------------------------
Now there's a tricky history between Athena and modern day feminists. On one hand, she's a wise, all knowing, tactical, powerful deity in Greek mythology. The goddess of war and one of the most worshipped gods of the Pantheon. She's everything you'd want a female hero to be right? Wrong. Despite her idealistic strong female characteristics, she is in fact a misogynist.
My first supporting argument is the entire Medusa/Poseidon/Athena thing and how it actually speaks volumes of wether or not Athena is an ideal role model or face of feminism (hint: she's not). I already wrote something on this before so you can check it out HERE.
My second supporting argument is how Athena is always helping various men on their quests for glory, fame, riches, heroics, etc, but she has never helped the few women who did go on the quests. I do agree that there weren't many woman who did go on quests like the men did so there weren't many women Athena could help at all. But, there have got to be women like Medea that were out there but you hardly hear any stories of Athena helping them. Even if there weren't many heroic woman in Greek mythology, there are a few interactions that Athena has with woman in the myths. The Medusa one has already been listed but I'm looking at Arachne. Now I agree, Arachne was a fool for aggravating the gods by thinking she was better than them. Honestly, she was asking for it (I just found a new topic to talk about). But Athena doesn't have the best sportsmanship does she. Actually let's leave that aside. Athena has helped woman with arts and crafts like weaving. But that's only to help them be better wives. Not too feminist is it.
Third supporting argument is how even though there aren't too many reliable ancient sources out there, I'm going to have to look at the few that actually existed long ago. I'm talking epics, books, poems, plays, etc. One ancient play that I've come across while researching is the The Eumenides by Aischylos. This play was performed in Athens at the city Dionysia in 458 BC.. In it, when Athena is casting her vote in the case of Orestese, who murdered a woman: his own mother, she votes for him instead of against him because she believes that because Zeus birthed her through the skull, she has no mother, and therefore, mother has no value?:
"there is no mother who gave me birth, and I approve the masculine in everything—except for union with it—with all my heart; and I am very much my father's."
Wether or not you believe that the play is a good source is up to you, I believe that it does have a solid basis of what actually happened in Greek mythology.
There are a lot more examples of such misogyny, but I currently have no interest to go through all of the sources.
Since I came to the conclusion that Athena is serving the patriarchy and not fighting it, I wanted to look at Artemis.
The goddess of the Hunt is different from Artemis in the sense that she is much, much more supportive of women. She helps protect them and has her own group where she takes care of certain virgin woman. She most definitely is fighting the patriarchy everyday because she makes it clear that she doesn't need, nor is she interested in a man. She would have been everything that Athena couldn't be if it weren't for the fact that she isn't a feminist.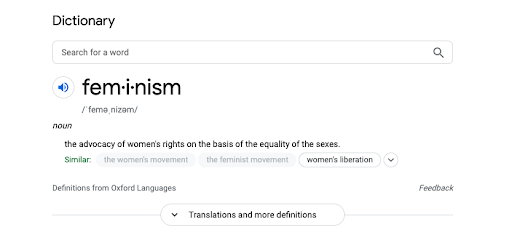 "on the basis of the equality" meaning that giving equal rights to women is about equality. Key word here. Not bringing men down to bring women up.
-------------------------------------------------------------------------
I hope it's understandable why both goddesses are really bad examples of feminism either way and why it's so perplexing why people who are knowledged of basic Greek Mythology see them as good role models.
-Wirelo
Chief Journalist: Daily Olympus