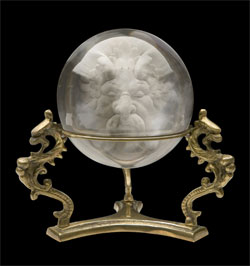 Divination is a form of magic used to see bits of the future. It is said to be incredibly rare with Ruby being the first person to posses this power in centuries. Even as a ghost she still possessed it, as Ruby Kane still possessed this power even as a ghost. However, according to Iskandar, its extremely tricky and not perfect.
History
Ruby Kane could use this type of magic. It's possible Jaz also possesses it, though this is unconfirmed, as she was aware that Sadie would need a special healing statue of Carter in the future and that she wouldn't be there to help at the time.
Known Users
Trivia
Community content is available under
CC-BY-SA
unless otherwise noted.