France is a country in Western Europe with various overseas territories.
Percy Jackson and the Staff of Hermes
As a reward for finding his Caduceus, Hermes sends Percy Jackson and Annabeth Chase to Paris for a romantic dinner for their one month anniversary.
The Kane siblings travel to Paris to see if Michel Desjardins is in league with Set.
Trivia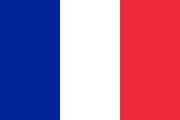 The French territory in Western Europe is known as Metropolitan France. The country itself includes various overseas territories such as French Polynesia and other islands in the South Pacific, islands in the Caribbean and Southeastern Africa, and French Guyana in Northeastern South America.
Community content is available under
CC-BY-SA
unless otherwise noted.