We're Getting Mutants in the MCU - The Loop
Play Sound
Giants are humanoid Monsters of great physical stature and strength. The giants of Greek mythology, or Gigantes ("the earth-born") as they are called in the Greek tongue, were a class of oversized and often monstrous men who were closely related to the gods. The most famous of these were the hundred Thracian Gigantes who waged war on the gods, but there were many others besides, including the one-eyed Polyphemus, the six-armed Gegeines, and the Laistrygonian Giants.
History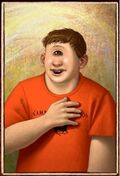 The eldest giants were the Cyclopean and Hundred-Handed children of Gaea and Ouranos. Younger beings and races would also be born from the earth as well as the gods. Regardless of their heritage, giants are closely related to the immortals and some are even said to be the ancestors of mortals. Gaea made them rebel after the Titans lost the war but they were imprisoned in Tartarus.
Giant Races
Individual Giants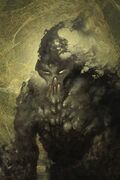 After the defeat of the Titans, Gaea gave birth to a powerful set of giants with Tartarus to avenge their loss against the Olympians. The Fates decreed that they could only be destroyed by the joined efforts of gods and heroes. With the aid of Hercules, the gods emerged victorious against their virtually unstoppable enemies. They are the leaders of Gaea's army in the Second Giant war. Each giant was reborn to destroy an Olympian god.