Hildskjalf is the throne of Odin that allows who ever to sit on it to see everything in the Nine Worlds.
History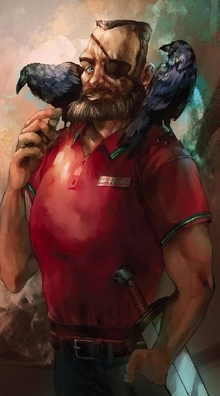 While looking for his sister's husband, Frey sat on the throne to search the nine worlds for him, however he finds the giantess Gerd and falls in love with her. He spent to much time starting at her from the throne and ask his servant Skírnir to bring her to him in exchange for his sword Sumarbrander.
After his first Battle Practice, Magnus Chase speaks with Loki, who is sitting on the throne, and tells the son of Frey that he would have to repeat his father's action one day.
Just Another Decapitated Head
While thinking of a new captain of the Valkyries, Odin sit on the throne.
Community content is available under
CC-BY-SA
unless otherwise noted.