Spider-Man: No Way Home Trailer Dropped - The Loop
Play Sound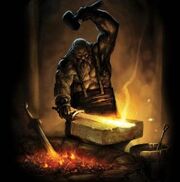 The mechanical spider is a small automaton made by Hephaestus.
Percy Jackson and Annabeth Chase go on the Thrill Ride O' Love in Waterland to retrieve Ares' Shield. A trap was set by Hephaestus which involved mechanical spiders. Percy and Annabeth had to go through the tunnel in order to escape them. Annabeth, as a daughter of Athena, is naturally afraid of spiders because of her mother and her grudge toward Arachne.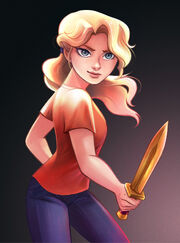 Eurytion gives Percy, Annabeth, Tyson, and Grover a mechanical spider so they can find Hephaestus. Hephaestus had given this spider to Eurytion as a favor as he had helped him pull a prank on Ares and Aphrodite. The spider was in the form of a medal with a depression in the center. When the depression was pressed, it changed into a spider. This particular mechanical spider could shoot metal web fiber to swing across bars.