Cobra Kai Season 4 - The Loop
Play Sound
These twin Siccae blades (otherwise known as scimitars) are twin Imperial Gold blades that belong to Meg McCaffrey. They are disguised as two rings that have sickle symbols, her mother Demeter's symbol, on them when not in use. It is used by the Thracians.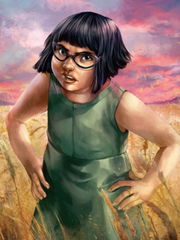 Apollo asks about the siccae blades, but Meg tells him to stop prying. At the end of the book she informs him that the rings were given to her by her step father.
During the final battle with Nero, Meg discards her rings as a sign of her permanent rejection of her evil stepfather. However, this is done at a bad time, causing Apollo to wish that she'd at least kept them until the battle was over.