Musical Aptitude is having a natural or near natural skill for music.
Description
Those with a musical aptitude are usually prodigies with musical abilities that are almost instinctive. They require little to no practice as they usually pick up on instruments almost instinctively.
Users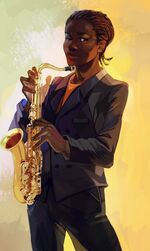 Community content is available under
CC-BY-SA
unless otherwise noted.