"
I am the queen of the Amazons, you idiot. I wear the royal belt. With the strength it gives me, I will avenge the Amazons you killed today.
"
Queen Hippolyta's Belt is a golden waist belt that signifies Amazonian queenship and grants its wearer enhanced strength, as well as superior combat skills. It was formerly worn by Hippolyta, and is now in Hylla Ramírez-Arellano's possession, the current queen of the Amazons.
History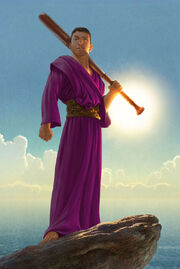 As part of his twelve labors, the hero Hercules was ordered to retrieve Hippolyta's belt for King Eurystheus' daughter, Admete. Hercules was openly welcomed by Hippolyta, who was very willing to hand her belt over to him. However, Hera appeared to the Amazons as one of their own, crying out that Hercules was going to kidnap their queen. The Amazons then charged towards Hercules' ship, and believing that Hippolyta had betrayed him, Hercules killed the Amazon queen and promptly took her belt, before escaping from the enraged Amazons.
After being kidnapped by the Amazons, Hazel Levesque sees Hylla wearing Hippolyta's belt, identifying her as the Amazons' queen. Hylla mentions that it took centuries to recover the belt after Hercules stole it.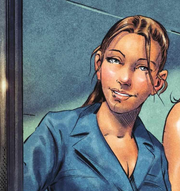 While facing Orion with her sister Reyna, Hylla uses the strength granted by Hippolyta's belt to flip a Chevy car towards the giant as "easily as if she were splashing him with water in a swimming pool".
Trivia