The Titan Army refers to the second army of Titans that began rising during The Sea of Monsters and The Last Olympian. Led by Kronos, the Titan Lord of Time, they fought in every battle in the Second Titan War. Their base of operations was formerly Mount Othrys until it was destroyed by the Roman demigods from Camp Jupiter.
Known Members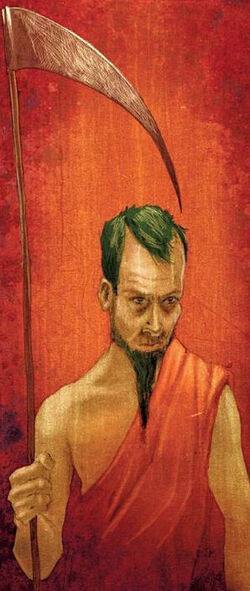 Hired Help
Unofficial Members Who Hindered Demigods
Destruction
Following the Battle of Manhattan in The Last Olympian, most of the monsters had been defeated, along with Kronos and Hyperion. The remaining Titans fled and went into hiding. The minor gods were accepted back into Olympus, and presumably given thrones. Prometheus claimed he only wanted to minimize the damage by joining Kronos so he could get out of trouble, but if he was smart he would keep his head down for a couple centuries. In The Lost Hero, it is revealed that Jason Grace, son of Jupiter, led the Roman demigods to Mount Othrys and destroyed it, while Percy Jackson and the demigods of Camp Half-Blood battled Kronos in Manhattan.
In The Demigod Diaries, Alabaster C. Torrington mentions that Hecate had lost more children than any of the other gods in the war with the Titans.
Gallery
Titans
Gods
Demigods
Monsters
Community content is available under
CC-BY-SA
unless otherwise noted.