Not part of Riordanverse

This book or series is published under Rick Riordan Presents and its contents is not canon to the Riordanverse.
Tristan Strong Keeps Punching is the third and final book in the Tristan Strong Trilogy by Kwame Mbalia under the Rick Riordan Presents imprint, it focuses on West African and African American mythology and folklore.
The book involves Tristan and friends going up the Mississippi River as they search for King Cotton.
Synopsis
...Tristan and his band of allies, drawn from African and African-American folklore, pursue their mortal enemy, King Cotton, one last time up the Mississippi River ...
Best selling author Rick Riordan presents the finally a Kwame Mbalia's Tristan Strong Trilogy, which Tristan Strong faces off against his archenemy, King Cotton, once and for all. After reuniting with Ayanna, who is now in his world, Tristan travels up the Mississippi River in pursuit of his archenemy, King Cotton. Along the way they encounter new haints who are dead set on preventing their progress north to Tristan's hometown of Chicago. It's going to take many Alkean friends, including the gods themselves, the black flames of the afokena gloves, and all of Tristan's inner strength to deliver justice once and for all. Shocking twists, glorious triumphs, and a cast of unforgettable characters make this series conclusion as satisfying as it is entertaining.
Development
On August 7 2020 the synopsis was revealed on Twitter by Kwame Mbalia.[1] Kwame Mbalia announced the release date on Twitter.[2]
Plot
Reunions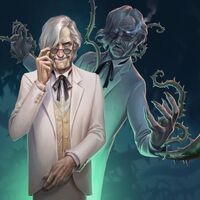 Two weeks after Alke is destroyed, Tristan Strong is in New Orleans, Louisiana for a family reunion before heading back to Chicago, however his parents couldn't make it. As they finish taking a tour of the New Orleans Pharmacy Museum, Terence, his younger cousin, drills him on medical facts as he gets an alert that an Alkean is in danger in the French Quarter as Anansi tells him to get a move on. His knuckle also bursts into a small silver flam which he hides. As he looks around he finds King Cotton walks around. Tristan plans to go after him, but Terence stops him to ask about dinner as their grandparents approach them. Granddad Strong comments on Tristan's wondering attention as Nana speaks with Terence. Just then the SBP is snatched and Tristan and his grandfather chase the thief.
Characters
Chapters
Stay Strong
Trivia
The book is coming out on the same date as Rick Riordan's Daughter of the Deep, in the same way Tristan Strong Destroys the World came out on the same date as Rick Riordan's The Tower of Nero.
This book is the only one in the trilogy to not depict Tristan wearing Old Man Rawlen's Gloves on the cover.
References